Save the date ! Saturday, October 1st, 2022
France-Amériques has renewed its splendid annual Gala on Champs Elysées to celebrate friendship ties and welcomed Alumni from the whole American continent who came from France and all over the world for a fantastic Rendez-Vous in Paris on Saturday, October 1st, 2022.
This year was a major success, bringing together 300 guests, including 80 alumni flying from 60 different countries !
Buffet & Music
Dress code : black tie
1 Alumni + 1 guest – Registration fees :  80€ each
If you come with a guest, please check the box "Viendra accompagné(e)" and fill up as requested.
Thanks to Section Avenir & Innovation and Aubin Gonzalez Lapos, along with Ralph Moughanie, for initiating and coordinating such a tremendous event !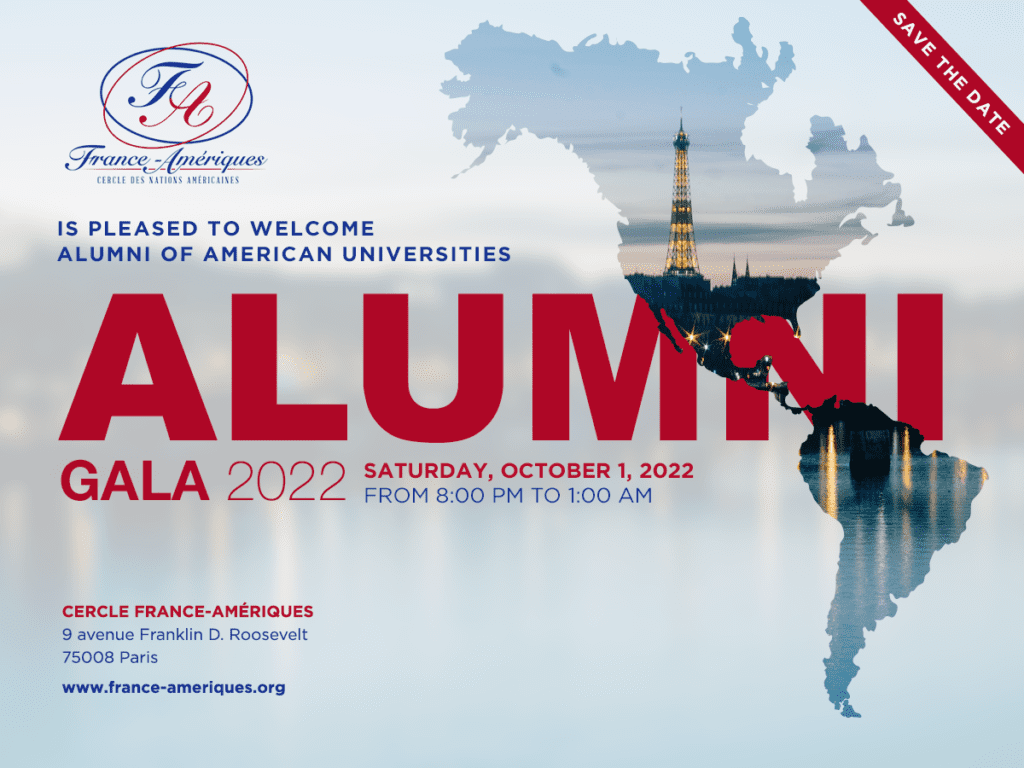 Photos galerie © Vincent Baillais
Our partners :